Collateral Printing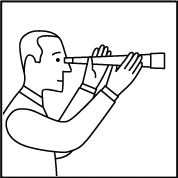 On the battle for business growth, almost every sales department has an armory stocked with weapons. Printing Services Online can help you keep your weapons up-to-date and ready-to-use. Our wide-ranging capabilities enable us to custom design a program to meet your needs. We assume turnkey responsibility for printing, mailing, or shipping your documents when and where they need to go.
Brochures
Corporate Literature
Newsletters
Press Releases
Product/Service Releases
Publications
Reports
Reprints
Sales Letters
White Papers
Printing Services Online' capabilities include, but are not limited to:
Equally important, we also provide bindery, mailing list management, on-line order submission, and fulfillment services. Because we do all of this work in-house, we have virtually total control of our own production schedule. The result: You benefit from our ability to meet our delivery commitments every time
Looking For A Solution?
When combined with Printing Services Online many other in-house capabilities, our collateral printing experience can help you create exciting new marketing opportunities. Want proof? Review our Services, read our Case Studies, or Contact Us.
We amplify our clients' business efficiency.