Online Printing Services Journal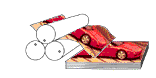 Printing Services Journal Features Business Profile of Printing Services Online on the Front Page of the Issue
PHOENIX: In a recent, in-depth business profile, the Printing Services Journal reviewed the background of Printing Services Online' President, David Seid, and the history of the firm itself. The article concludes with Seid's analysis of conventional and digital printing business models and their respective futures. The story, written by Carol Brzozowski-Gardner, appeared on the front page of the publication. The text of the article, cited with the permission of Printing Journal, follows:
Printing Services Online Will Be There When Digital Becomes Dominant
Through his Phoenix, Arizona-based company, Printing Services Online, Dave Seid has demonstrated that art and technology can be combined to take a cutting-edge approach to the print and graphics industry.
Seid, a veteran of the photography and visual arts fields, started the company in 1986, when it became evident to him that print was going digital.
"We were primarily PC-based at the time, which most printers weren't — they were just getting into Macintosh, so that gave us an early edge at understanding files and file structure and being able to get things printed," Seid says. "We've always been very technology-oriented."
So it should come as no surprise that Access would be among the first in Arizona to offer digital printing, a service it has since bolstered with efficient customer service. "We've been told that our response to management system is possibly the most sophisticated application of its type in the country,"the company's Web site states.
Seid's experience prior to starting the company was in photography, graphics, silk screening and the visual arts. He also did a stint with the Pacific Bell Yellow Pages, from where he learned printing, publishing, advertising and sales.
Retail to commercial
Initially, the company operated primarily as a retail storefront. In 1989, Seid brought Operations Manager Henry Harkness aboard to help continue the company's growth.
"We grew steadily up until 1991 and we started generating a mix of commercial and retail business, but closed the retail business in 1991 to focus on commercial work," Seid explains. "That commercial work is primarily manufacturing-type work: books, manuals, and technical documentation. It is basically the kind of service I want to provide that couldn't be supported at the retail level."
The company has extensive offerings in prepress, network services, network backup and security, fulfillment and binding/finishing. The company's digital pressroom includes two DocuTech 6180 laser printers, one DocuTech 6100 laser printer, a DocuTech NP135 laser printer, and a Heidelberg two-color Speedmaster SM 52.
The company, which did more than $2 million in sales last year, opened a new 28,000-sq. ft. facility in April 1999. The larger space enabled the company to significantly expand its equipment base and increase warehouse, prepress, bindery and fulfillment capabilities, leaving room for more growth.
Access is now able to produce more than 600,000 images per day – twice the digital printing capacity done at the old facility.
Getting good people
Growth is limited, however, by the company's ability to find good employees. Printing Services Online has 17.
"The problem is finding people with common sense and their head on straight and the right attitude," Seid says. "People who are hard workers and focusing on goals rather than their own needs."
Seid says once he finds them, he doesn't have a hard time retaining them.
"They like working here. It's just a great working environment. We're growing and they like being part of it," he says. "They like doing special work for special clients."
Because the industry is in a constant state of flux, it requires industry managers to be on top of employee training issues.
"On the production side, that hasn't changed so much," Seid says. "What has changed is on the business side, the sales side, the prepress. That's where the changes are more dramatic, because once you get something printing, the skills required beyond that are fairly similar."
"Variable data," he adds, "brings new challenges, but I have found that my people understand what they're doing and are able to handle the new things as they come, but it's gotten more complicated. There's no mistake about that. The only reason I'm able to evolve is that I've had these people a long time, they know the equipment, they're used to doing it, and so they're efficient."
That level of efficiency, combined with up-to-date technology, made Access's work very cost effective, but it did not allow the company room for differentiation once competitors added similar services.
"We used digital printing, electronic printing to produce books, manuals, and technical documentation that previously offset printers had been doing," Seid explains. "We still do that, but that's not really good strategy anymore. Everybody's got the technology, so our backstop to that is great service: taking care of our clients and meeting their needs on a regular basis."
Now Printing Services Online's business strategy focuses on production strength and customer care.
"If you deliver good service, you're always going to have good business." Seid says. "Now, the technology itself is a commodity for books, manual, and technical documentation. We're trying to evolve with the times and get into the variable data printing where we have expertise and good capabilities, while still delivering the service that follows our reputation."
Although it is intense, Access's initiative toward customer satisfaction is simply stated: give customers what they expect to pay for.
"It's creating the right expectation and then delivering on that expectation and not letting them down," Seid explains. "It's very simple, but it's really hard to do. We manage to do a pretty good job of it and that's why we retain our out-of-state clientele. They could go to anybody, but they come back to us because they know we'll take care of them."
One client, for instance, is in Greenwich, Connecticut.
"They keep all their inventory here, and we do their worldwide distribution from here," Seid says.
The future's in the mail
Direct mail marketing will be the key to the company's growth, Seid says, especially as the company strives to double revenue and expand manufacturing capabilities within five years. It's an effort meant to keep the momentum going, to build on a chain of successes that Seid attributes to being in the right place at the right time "with the right vision."
"We were the first in Arizona and among the first in the country to have a DocuTech," Seid says. "I knew that it was the way to go. But then the bedrock of it is taking care of our clients and treating them right."
"Seid's future plans come on the heels of a wave of changes in the industry. Many other graphic arts firms, he notes, are too far entrenched in traditional commercial work. "It's all multiple copies of one original," he says, "and I think you're going to see the real value, the profit margin in the industry in digitally driven printing."
"All of that fixed-type printing is going to be a commodity," Seid professes. "Every big commercial printer in town has a 40 six-color press with aqueous coating, computer-to-plate. So now you've got 10 guys like that in town with sales forces out on the street. There's so much productivity in these new presses that you probably doubled the print capacity in the last three or four years, but you haven't doubled the available amount of printing."
But while Seid is certain he hasn't see print volumes double among his clients in the Southwest and throughout the nation, he has seen one thing that makes him happy, some of the work that is already out there is going to be produced on digital presses in the near future.