Online Printing Services Staff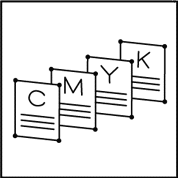 At the heart of our business operations is an ethos based on service. Printing Services Staff believes that it is a singular honor to be allowed to serve.
Although we are unabashedly proud of our technological prowess and our state-of-the-art facility, we understand that ultimately, it is our staff that makes the difference. As individuals as printing staff and as a group, all of us at Printing Services Online are committed to delivering exceptional service and attention to detail.
It is this that enables us to deliver both unsurpassed service and ensure our clients' peace of mind.
Our customer service representatives are ready to assist with all your printing and graphic process needs. Our expert staff can provide information to help you evaluate the many alternatives available to achieve your desired results. The entire staff of Printing Services Online understands the needs of our University customers. We strive to provide the best possible information, advice, and service.
Our staff can provide advice on job planning, design, estimates, submitting an order, delivery schedules, billing, and how to stretch your budget dollars in planning your project. Our goal is to provide quality printing that is convenient, timely, and cost effective. Whether your job is small or complex, our professional staff is committed to providing the finest finished product.
Whether this is your first time ordering or you are a professional graphic designer, we are here to serve you.
Call us at
1-877-222-3122
USA/Canada Call Free
SkypeID
print-services.com
E-Mail
[email protected]
Interested In More Information?
For more information about poster Printing Services Online, review Meet Printing Services Online, Our Tools and Our Facility. Alternatively, investigate our Services or simply Contact Us.
We amplify your business efficiency.